Customize your Buzzsprout page
Introduction
One of the best ways to promote your podcast is to give it a home on the web. A website for your podcast is a great way to share your podcast episodes and it can be indexed by search engines like Google.
To get your podcast up and going as quickly as possible, Buzzsprout gives you your own podcast website that displays your episodes and allows your listeners to download, share, and subscribe to your show.
If you already have a website, try using one of our embed players on your own website.
Customize your Buzzsprout page
Click Website
Select your Theme
From this page you'll be able to select one of our pre-made themes and see how your page would look on desktop or mobile. Now you can start sharing this page across your social media profiles.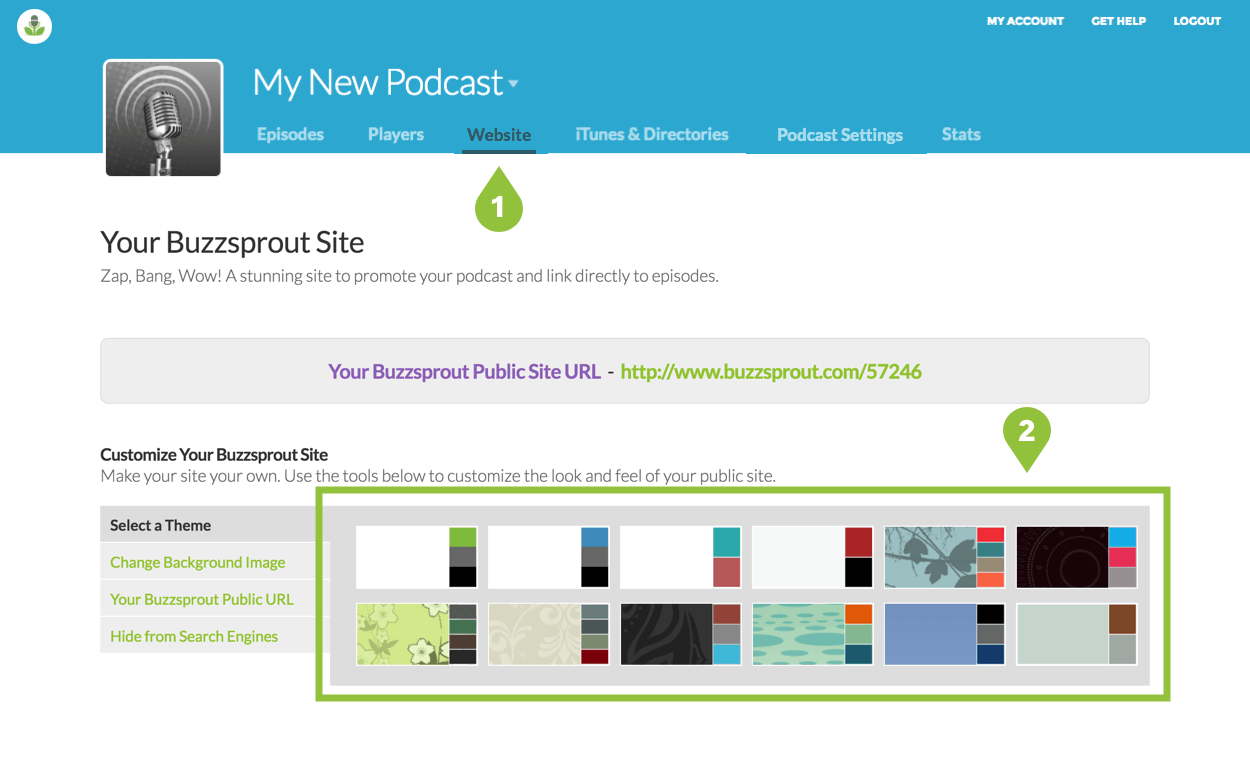 Set a custom background
If you'd like to further customize your account, you can upload your own background image. We'd recommend uploading a large image to fill the full screen. Check out our blog post on how to make great podcast artwork.
Click Change Background Image
Click Choose File and select the file on your computer
Click Upload Image and you're all set.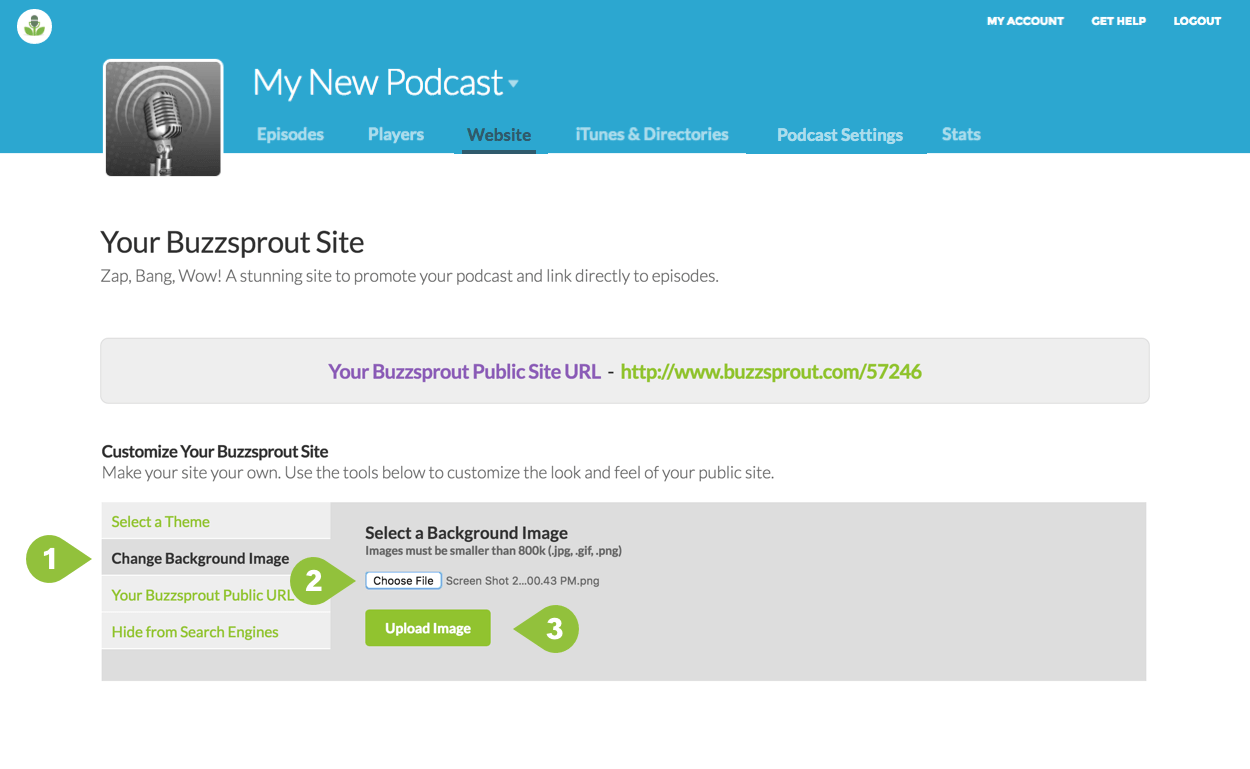 Now you can scroll down to preview your page with the new background.